Manage your account through My AMP
With My AMP you can manage your AMP super and pensions online, anytime.
You can:
manage your investment portfolio
access your statements, check how much and how often you're contributing to your super and download reports
receive updates and help wherever you are within the site
view up-to-date unit prices in your portfolio summary
see your individual contract holdings and transaction summaries
update your personal information, beneficiaries and provide your tax file number
change the way your super is invested
read Morningstar investment news and research
view your balance any time, but remember, as unit prices change day to day, your account balance may rise and fall.
Performance and unit prices
Stay up to date about how your superannuation product is tracking, take a look at its performance and unit prices.
See unit prices
Register for My AMP
You can register for My AMP with the AMP app. Simply download the app from your provider app store, select a unique four-digit Personal Identification Number (PIN) and follow the prompts to register.
If you've already registered for My AMP and can't remember your account number, check your AMP statement or call us on 1300 657 801 Monday to Friday 8am – 8pm and Saturday and Sunday 8am – 5pm (AEST).
Find lost super
Like many Australians, you may have lost track of your super. We can help you track down your lost super and bring it together with your existing AMP account.
Consolidate
For most Australians, by the time we retire super will represent one of our biggest assets. It's real money, find out how consolidating can help you achieve a better outcome.
Contribute
Looking to grow your own super or add to your spouse's super? Find out how you can make personal and spouse contributions into an AMP super product.
You do not have to provide your tax file number (TFN)1, however, if you don't provide your TFN:
it will be harder for you to trace your super accounts
we won't be able to accept any personal contributions
you will miss out on super co-contributions
you may end up paying extra income tax on contributions from your employer.
It's easy to provide your TFN, simply notify us online.
1 Under the Superannuation Industry (Supervision) Act 1993, the Trustee is authorised to collect your TFN, which will only be used for lawful purposes. These purposes may change in the future as a result of legislative change. The Trustee may disclose your TFN to another superannuation provider when your benefits are being transferred, unless you request the Trustee in writing that your TFN not be disclosed to any other superannuation provider.
If you have super with AMP, you can check how you're tracking with the AMP app anytime, anywhere.
With the AMP app, you can:
check your super account balance
see what insurance you have inside your super
see how your investments are performing.
Once you've registered for My AMP, simply download the AMP app for your iPhone, iPad or Android phone.
Learn more about the AMP apps.

Like many Australians, you may have lost track of your super. We can help you track down your lost super and bring it together with your existing AMP account. By putting all your retirement savings into one fund you could make your super easier to manage and pay less in fees.1
Super, Insurance, Retirement enquiries
131 267
Monday to Friday
8.30am – 7pm (AEST)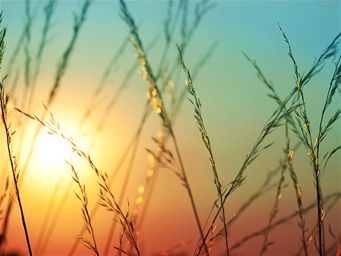 It's important to consider your particular circumstances before deciding what's right for you. This information hasn't taken your circumstances into account.
This information is provided by AMP Life Limited. Read our Financial Services Guide for information about our services, including the fees and other benefits that AMP companies and their representatives may receive in relation to products and services provided to you. All information on this website is subject to change without notice.
1 Before bringing your super together you should check whether your current fund will charge any fees for transferring out your money and whether you will lose any insurance cover from your current fund.