Set yourself up for the retirement you want
As retirement gets closer, it's important to start retirement planning so you're financially and emotionally prepared. Planning early could be the best way to ensure you're working towards the retirement you want.
To make sure you're on track, it often helps to set retirement goals and formulate a plan. As you think about what your retirement goals are, you may also want to consider these important questions:
When do you want to retire?
The age you plan to retire can have a significant impact on how you live out your retirement. Essentially, you want to have the right amount of money to enjoy the retirement lifestyle you want.
Pushing out your retirement by a few years could boost your retirement savings, but there are other ways to grow your super without working longer than you want to.
Deciding when to retire is a big decision which can involve many factors such as:
the age you can access your super
how much super you have and whether you have enough
where you want to live and if you own your home
your health and potential medical expenses
your readiness to stop working
how long you'll need to live off your super
will you still have debts and if so, how much debt you have
whether you still have dependants
if you have a partner, what their plans for retirement are.
How much will I need in retirement
Try our retirement needs planner to help you estimate your weekly expenses and one-off costs in retirement.
Get started
Interested in allocated pensions?
Apply today to start accessing your pension.
Start now
How will you generate the money for your retirement?
Your super contributions
Currently, employers are required to contribute 9.5% of their employee's gross income into super. But depending on your retirement goals and current age, these super guarantee (SG) contributions may not be enough to fund your lifestyle in retirement.
Our retirement simulator will show you how you're tracking towards your retirement goals and whether your super contributions will fund the retirement you want.
More ways to fund your retirement
There are other options to help you fund your retirement. You can:
How much super do you have and how much will you need?
Working out how much super you already have is simple, if all your super is in one super fund. If you're with AMP, you can log in to My AMP to view your super balance at any time.
For many of us who have more than one super fund, it may be a little more complicated, but our super search service can help—it takes the hassle out of finding your lost super.
When it comes to how much super you'll need, that largely depends on the type of retirement lifestyle you want.
If you're on track for a comfortable retirement, it's estimated you'll need retirement savings of $545,000 for a single or $640,000 for a couple (as at 2018, calculated in today's dollars and assuming you draw down all available capital and receive a part age pension)1.
You can use our retirement simulator to work out what your annual retirement income might be, how long your money may last and what you can do to maintain your lifestyle when you retire.
Will your money run out?
If you're close to retirement and worried about not having enough super, you may want to consider these options:
Delay your retirement
It could give you more time to add to your super.
Retiring after 60 will mean you can withdraw your super tax-free.
It could increase your super balance without compromising your income.
Review your investment strategy
Your investment strategy should reflect the time you have until retirement.
Reflect on your investment portfolio and what type of investor you are.
Live on less
Find alternative ways to fund your retirement
Downsize your home and invest the money left over.
Sell other assets.
Consider a reverse mortgage.
Will you be able to live on the Age Pension?
In most cases, the Age Pension may not be enough to fund a comfortable retirement on its own, but it can still play an important role by qualifying you for the pensioner concession card, so you can save money on prescriptions, utility bills, council rates and other expenses.
Age Pension rates
For up-to-date information, eligibility and pension rates visit Centrelink.
For more help
For more help with retirement planning, contact your financial adviser who can help you set out your goals and put together a plan to help you achieve your ideal retirement. If you don't have an adviser, use our online tool to find one in your local area or call us on 131 267.
For more useful info on planning for retirement, you might like to check out the following:
1 Association of Superannuation Funds of Australia (ASFA) Retirement Standard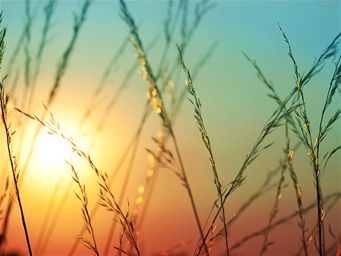 This information is provided by AMP Life Limited. It is general information only and hasn't taken your circumstances into account. It's important to consider your particular circumstances and read the relevant product disclosure statement before deciding what's right for you. Read our Financial Services Guide for information about our services, including the fees and other benefits that AMP companies and their representatives may receive in relation to products and services provided to you.
All information on this website is subject to change without notice. Although the information is from sources considered reliable, AMP does not guarantee that it is accurate or complete. You should not rely upon it and should seek qualified advice before making any financial decision. Except where liability under any statute cannot be excluded, AMP does not accept any liability (whether under contract, tort or otherwise) for any resulting loss or damage of the reader or any other person.