The government's Future of Financial Advice (FOFA) program aims to:
strengthen investor protection
promote trust and confidence in the financial planning industry.
The main FOFA regulatory changes:
Changes
Description
Best interests duty

Requirement for financial advisers to put the interests of their clients before their own.
Fee disclosure statement

Requirement for all financial advisers to each year give a fee disclosure statement to their retail clients who are in an ongoing fee arrangement.

This statement discloses the fees paid for the prior 12-month period and the services customers were entitled to and provided.

Opt-in renewal
Requirement for new clients post 1 July 2013 to opt-in to ongoing fee arrangements every two years. Alternatively, financial advisers can elect to comply with a professional body's Code of Conduct, which has been approved by ASIC.
Conflicted and banned remuneration

To ban the receipt of benefits (monetary or non-monetary) where the nature of that benefit or the circumstances in which it is given, could reasonably be expected to influence the choice of product recommended or the advice given by the financial adviser.

To ban other forms of remuneration including charging asset based advice fees on borrowed amounts to acquire financial products.
For more information on FOFA, please refer to the Australian Government Treasury website.
Background to the FOFA changes
The FOFA changes were first announced in April 2010 by the then Minister for Financial Services, Superannuation and Corporate Law, Chris Bowen MP. The changes are the government's response to the Parliamentary Joint Committee on Corporations and Financial Services' Inquiry into financial products and services in Australia.
When were the FOFA changes effective?
The FOFA changes began, in stages, from 1 July 2012, with all changes effective from 1 July 2013.
AMP has been on the front foot with regulatory change. We removed commissions on new superannuation, investment and pensions products in 2010. Our financial advisers also moved to fee-for-service at that time.
AMP's view
We support the intent of the government's FOFA and Stronger Super programs. We support change that will help Australians:
access affordable advice through a simpler and more transparent framework
be supported by a highly professional financial planning industry
access low cost default superannuation product for customers who have minimal interaction with their super
make the processing of everyday transactions easier, cheaper and faster.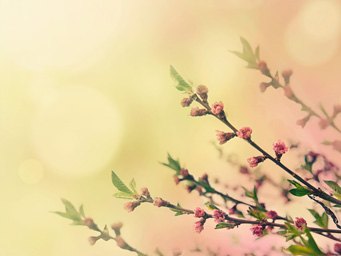 It's important to consider your particular circumstances and read the relevant Product Disclosure Statement before deciding what's right for you. This information hasn't taken your circumstances into account.
This information is provided by AMP Life Limited. Read our Financial Services Guide for information about our services, including the fees and other benefits that AMP companies and their representatives may receive in relation to products and services provided to you. All information on this website is subject to change without notice.