Foreign Account Tax Compliance Act (FATCA) is a United States-driven regulatory requirement being implemented globally, aimed at ensuring US taxpayers do not avoid paying tax on income earned outside of the United States (US).
FATCA is a set of requirements imposed on non-US financial institutions (FIs) by the Internal Revenue Service (IRS) of the US to deter tax evasion by US tax payers (individuals and entities). The regime aims to allow the IRS to obtain information about investments held by US persons and entities outside of the US.
Frequently Asked Questions
What is FATCA?

The Foreign Account Tax Compliance Act (FATCA) requires non-US financial institutions to identify which accounts are held by US taxpayers.

These accounts must be reported to the Australian Taxation Office (ATO).

Why is this being introduced?
FATCA aims to deter tax evasion by US taxpayers who hold certain types of financial accounts outside the US.
What is AMP doing about it?
AMP, as a leading provider of wealth management services, takes extremely seriously its obligations to its customers and investors and in particular requirements to comply with local and international laws. As a consequence, AMP has been preparing for the commencement of FATCA for some time and fully expects to be compliant by the relevant due dates.
When does it start?

The obligation to collect information about new customers' US tax status starts on 1 July 2014.

Additional obligations will come into effect progressively over the next three years.

What does FATCA apply to?
FATCA applies to all non-US financial institutions offering bank or deposit accounts, investment funds, custodial accounts and certain insurance accounts.
How will I know if I, or an entity I am associated with, is a US citizen or resident for US tax purposes?

The US IRS provides a broad definition of a US citizen or resident for US tax purposes (US taxpayer). It may include:

anyone born in the US (who hasn't renounced their citizenship)
anyone living in the US
a green card holder
US passport holder
US entities (companies, trusts, partnerships etc) for US tax purposes.

If you think you or an entity with which you are associated may be a US taxpayer, it is recommended that you seek specialist tax advice.

How does it affect me?

Those products impacted by FATCA will have their application forms updated with a mandatory question for all customers to answer about whether or not they are a US citizen or resident for US tax purposes.

If you are not a US taxpayer, you will need to answer accordingly and there is no further impact.
If you are a US taxpayer, you will need to answer accordingly and provide additional information such as your US tax or social security number, known in the US as a tax identification number (US TIN) or employer identification number (US EIN). If you don't know your US TIN/EIN or you don't have it at the time of application, it can be provided at a later date.
If you are associated with an entity that is a non-US Financial Institution you will be required to provide either its Global Intermediary Identification Number (GIIN) or confirmation of its FATCA status. If you don't know either it's GIIN or FATCA status or you don't have them at the time of application, they can be provided at a later date.

It is mandatory for you to provide us with the required information for FATCA compliance. If you do not do so and do not respond to further enquiries, AMP is obliged by law to report to the ATO.

Existing customer accounts will be assessed and reported as required.

I need more information

Further information is available at: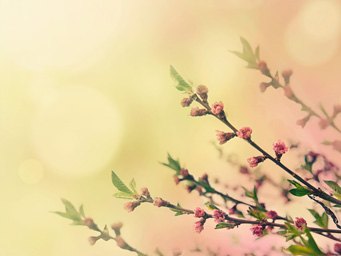 It's important to consider your particular circumstances and read the relevant Product Disclosure Statement before deciding what's right for you. This information hasn't taken your circumstances into account.
This information is provided by AMP Life Limited. Read our Financial Services Guide for information about our services, including the fees and other benefits that AMP companies and their representatives may receive in relation to products and services provided to you. All information on this website is subject to change without notice.